Work Shop - Italian Auto Centre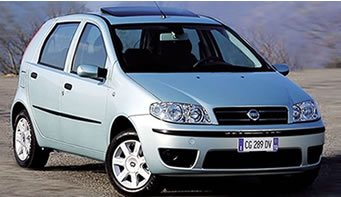 Alfa Romeo and Fiat
Our specialist technicians are trained in all aspects of Fiat & Alfa Romeo engineering and our workshop has unsurpassed experience from over 30 years of being in business. No job is too big or small for our team, ranging from yearly oil changes and brake-pad replacement, through to full engine overhauls. For the later model vehicles we have vast experience, knowledge and electronic diagnostic equipment to quickly diagnose and repair electrical and electronic faults
that may occur

As part of this long experience, we have garnered an enviable reputation as the 'go to' source of advice and supply parts and expertise. This along with over 100 years of combined staff daily interaction with Italian cars, we pride ourselves on being able to solve most problems.

Fiat Ducato – Vans & Motorhomes
As a supplier of both Fiat Ducato parts and servicing services we can provide support for most Fiat light commercial vehicles on New Zealand's roads. This enables us to help to manage your vehicles, whether you're self-employed sole-trader, mad keen motor-homer or manage a large commercial fleet.

Our 17 year specialisation with Fiat Ducato light commercial in New Zealand means we have an unrivalled degree of knowledge and experience which ensures that you are back on the road as quickly and efficiently as possible.

General
We provide a free courtesy car service for our service and repair clients, with no extra charges for insurance or mileage, but we do ask that you replace any fuel used while the vehicle is in your charge. If you require a courtesy car, mention this when booking your vehicle in for work, as there are limited vehicles available.

Our modern, clean workshop is well equipped with vehicle hoists designed to accommodate the smallest cars and up to the largest vans with ease. We have large range of specialised service tools on hand spanning Alfa Romeo and Fiat cars and commercials over the last three decades. This helps our technicians carry out operations on your vehicles in the most accurate and efficient way.

With our team's unparalleled experience with the Fiat and Alfa Romeo vehicles there are very few problems that we have not experienced in the past. This is a valuable asset to our customers as we can often instantly identify the cause of many issues ensuring the correct repair is performed.

Italian Auto Centre provides the only dedicated sales/service outlet for Fiat Professional (light commercial) vehicles in New Zealand with over 14 years experience in Fiat Ducato. Featuring the international multi-award winning Fiat Ducato and Scudo vans, they provide a cost effective, attractive and durable choice for light commercial business and recreational vehicle uses. Read About Us
As an accredited new parts supplier for Fiat Professional, Fiat and Alfa Romeo car parts, stocks the largest inventory of official Fiat Professional spare parts in New Zealand. Should it be required we have direct access to any new part for any current or late-model vehicle from the Fiat Group range officially imported into New Zealand. Read About Us
Italian Auto centre has an experienced team of dedicated Fiat and Alfa Romeo engineers, we can maintain and repair your Italian car or van, whether it's still under warranty, or a little older. Courtesy cars are available on request. Read About Us
With almost 30 years experience of disassembling most models of Fiat and Alfa Romeo, we are more than likely to have that part you're searching for, along with friendly, knowledgeable advice. Read About Us